A Dirty, Brutal Game of Smashmouth Football with oversized, angry pigs.
Pigskin Football is a head-to-head, 2-player game of American football that plays in about an hour.
Pigskin uses dice rolling, coin flipping, set collection and hand management combined with baked-in realistic football statistic to create an exciting and strategic game that will keep you on your feet cheering.
There are no guarantees with any play in Pigskin, but you can leverage Play bonuses and Momentum cards to enhance your chances of making that big play.
Pigskin is hands-down the most realistic, dynamic and exciting tabletop sports board game.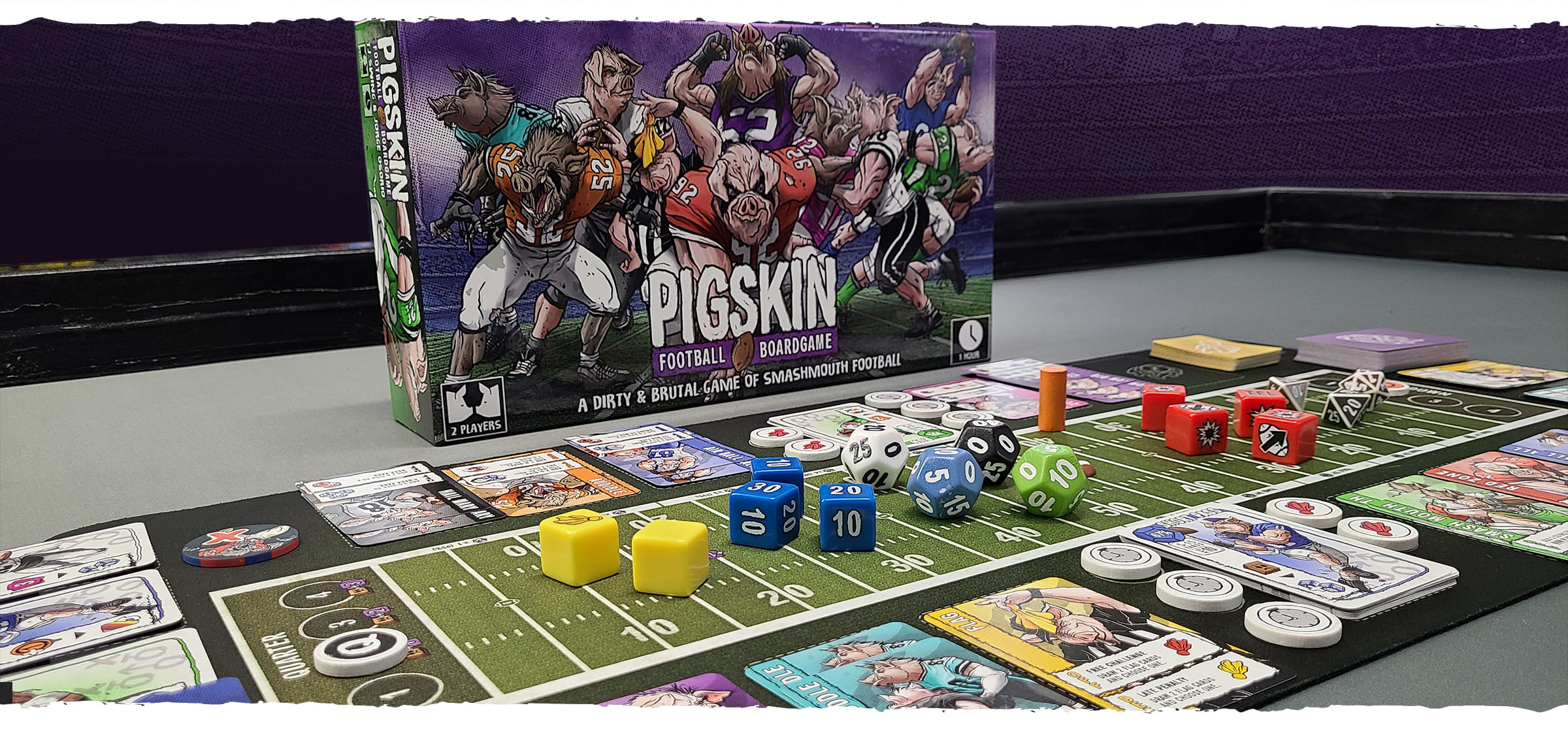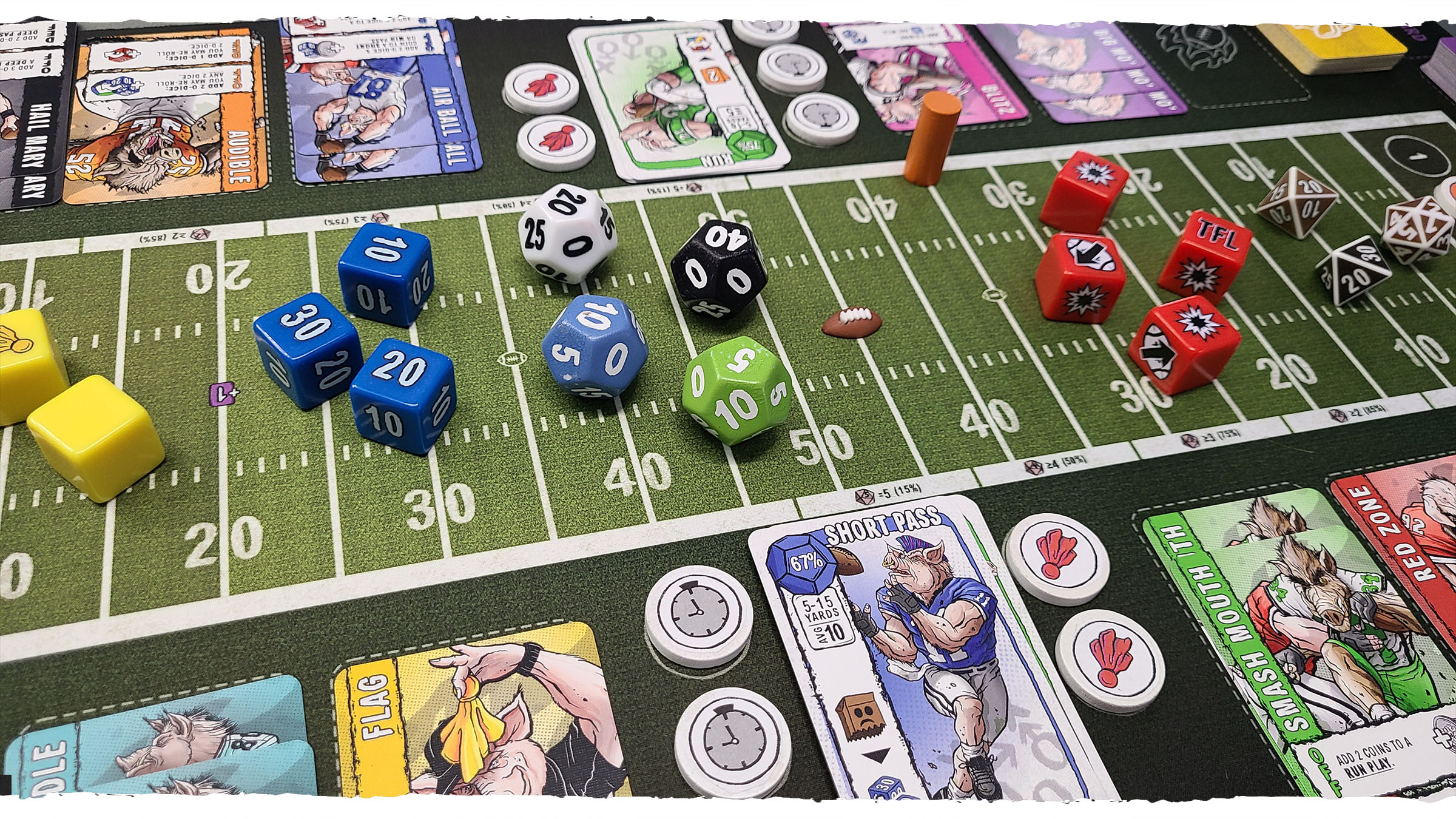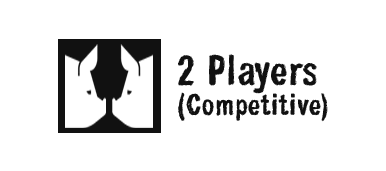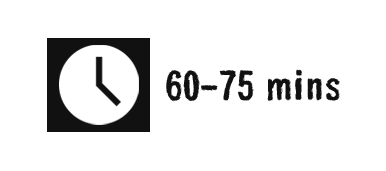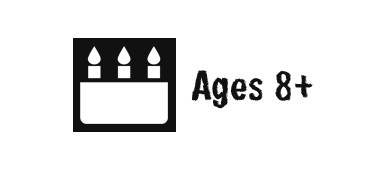 PIGSKIN RULEBOOK
The rulebook is still under construction, but will be available soon.
Be sure to follow us on social or join our email list to be notified when the rulebook is published.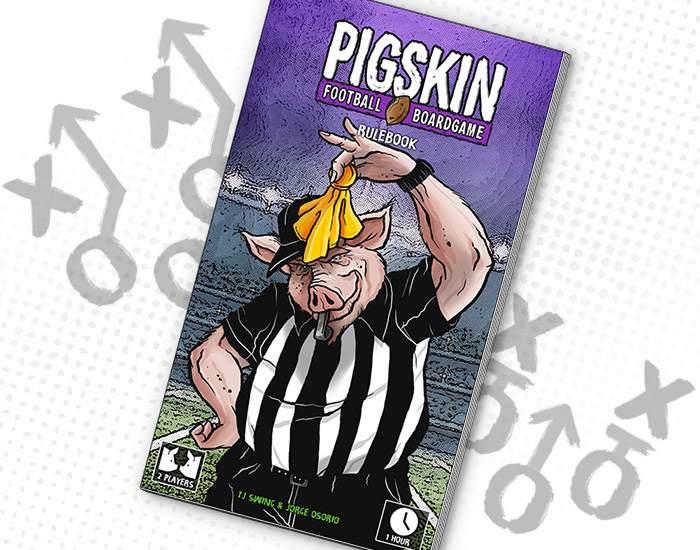 GET EXCLUSIVE PIGSKIN UPDATES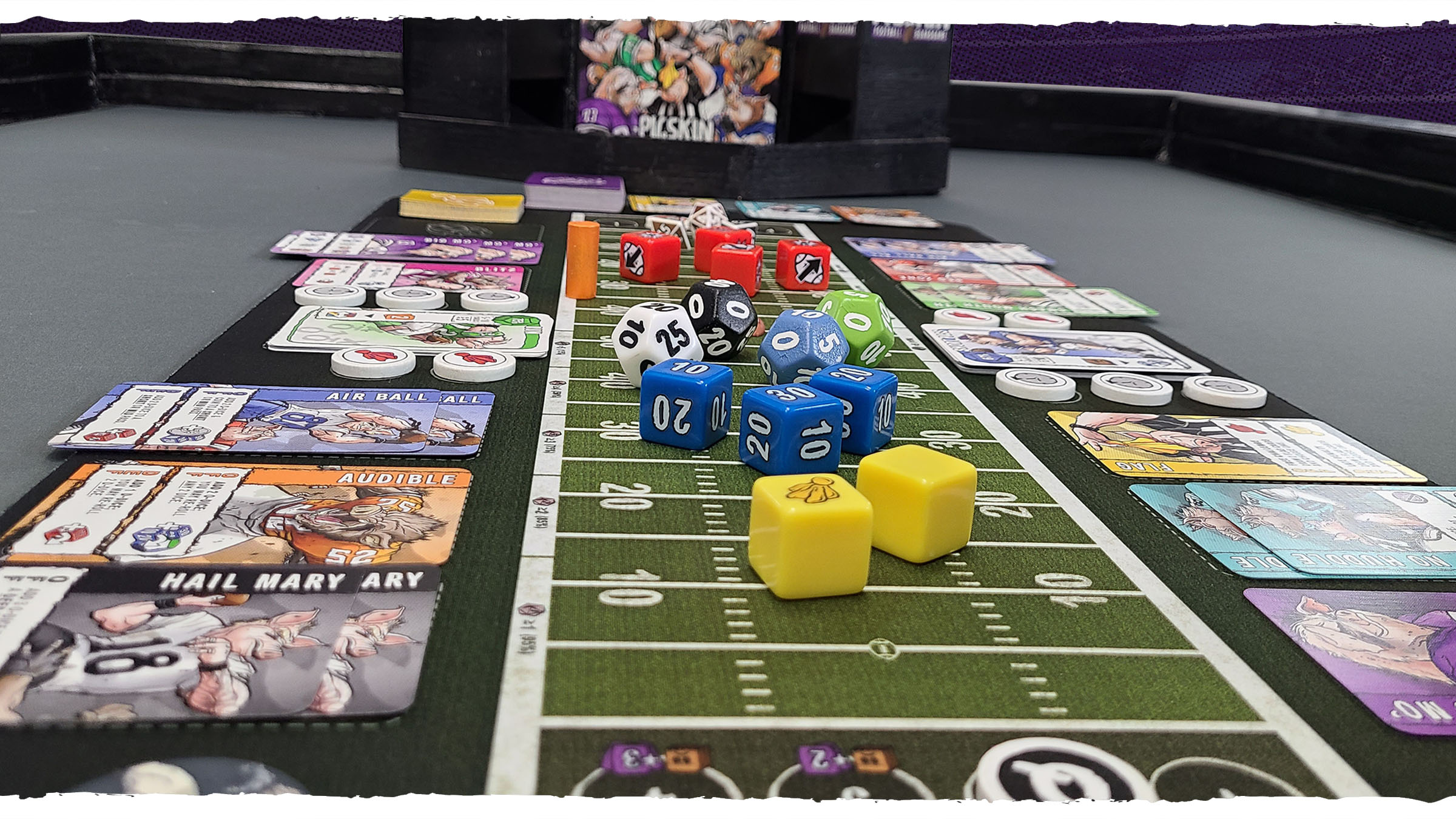 THE PLAY CARD
Play cards are what drives the offensive side of Pigskin. There are 5 types of PLAY cards, Run, Short Pass, Mid Pass, Deep Pass & Wild Play.  All PLAY cards share similar statistical information specific to that play type, but the CONDITIONS & BONUSES are different on each and every Play card. If the condition are met on a play, then that offense unlocks a bonus to enhance your chances of success on that particular play.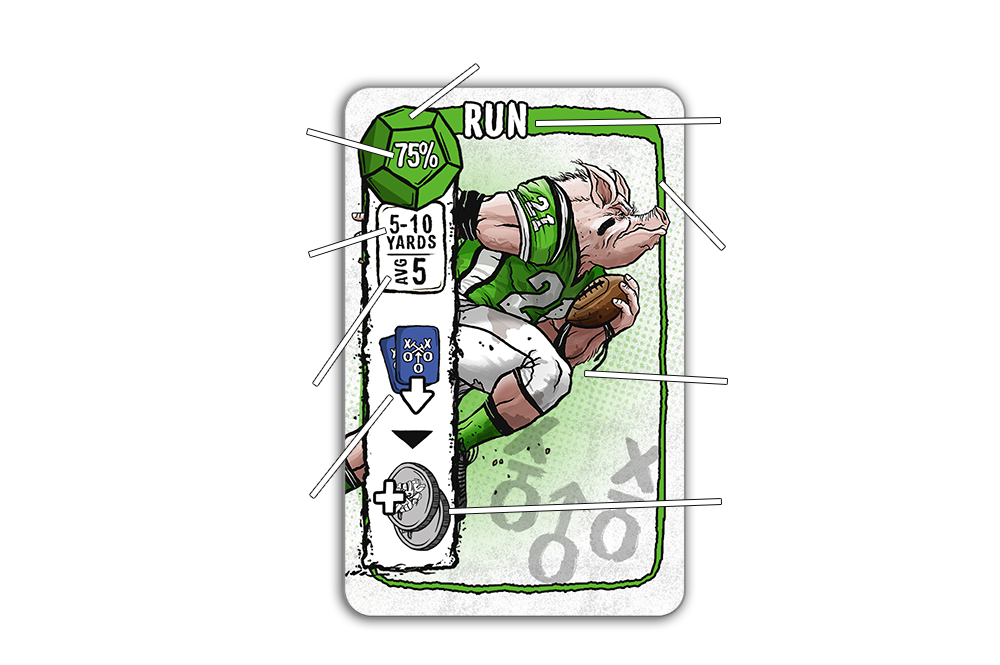 Each PLAY card has a unique Condition & Bonus that can be activated depending on the game state or your ability to meet its requirements. And although there are a total of 56 Play cards, each quarter starts with only a deck of 30, so you will never know just what types of play cards or bonuses will be available each quarter of the game.
THE MOMENTUM CARD
Momentum cards represent the swing of momentum during a football game.  Anytime your team does something amazing (touchdown, sack, turnover, sack, etc) you will gain Momentum cards as a reward.  These cards are collected – in your tableau – and can either be discarded as sets to gain additional abilities on a play, or these Momentum cards can be held onto to take advantage of offensive Play card bonuses without having to discard the Momentum cards.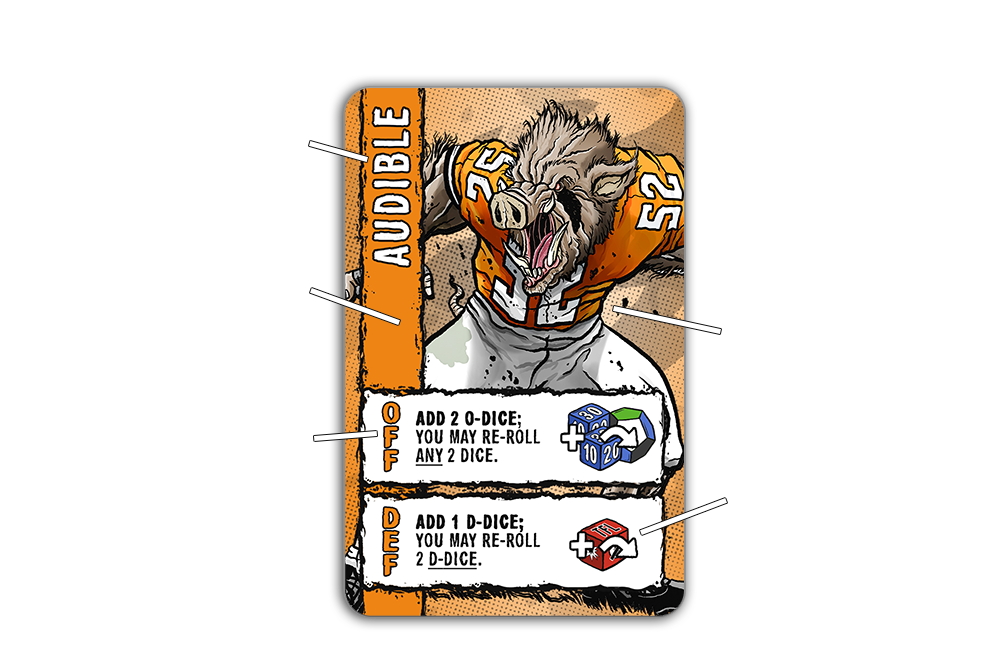 PENALTY CARDS
Penalty Cards are used whenever a flag is thrown – either yellow or red.  These cards are calculated to accurately resolve any penalties or challenges during the game using realistic statistics involved with a football game.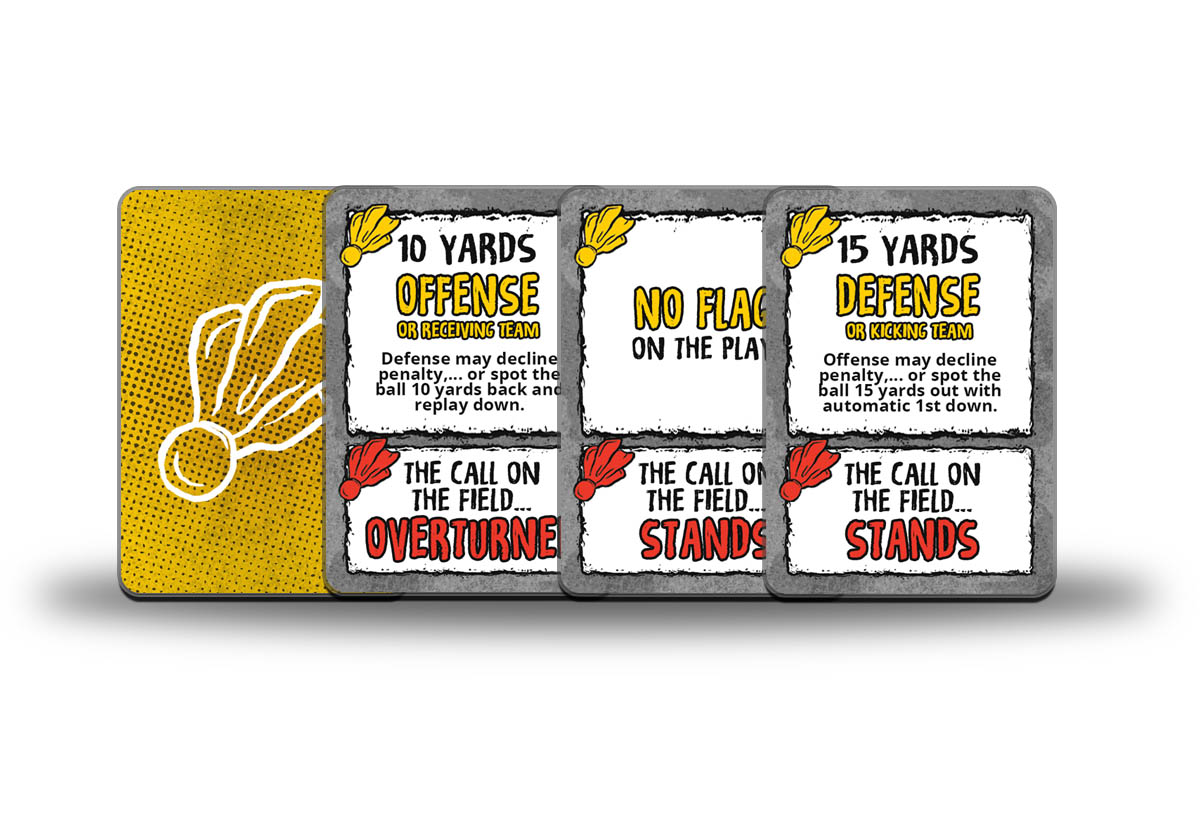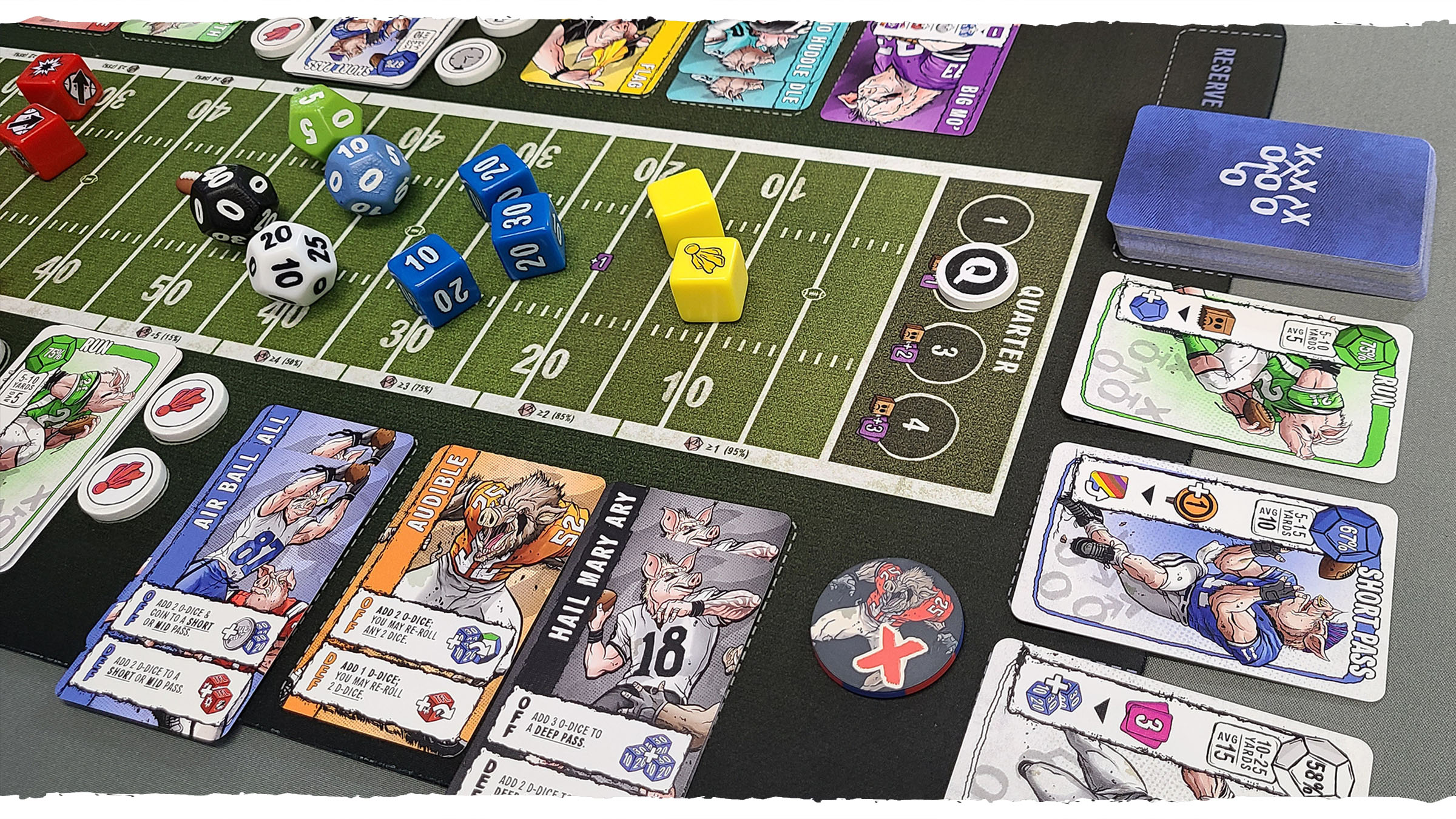 Some of the other components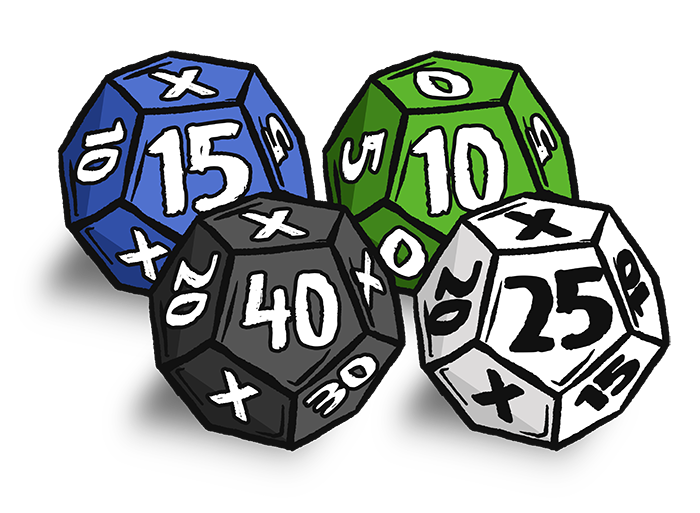 THE PLAY DICE
There are 4 types of PLAY dice, one for each type of PLAY card.  These are custom dice that represent actual probability of gaining yard and completing passes.  At least one of these die is rolled on every play – depending on which PLAY card is chosen.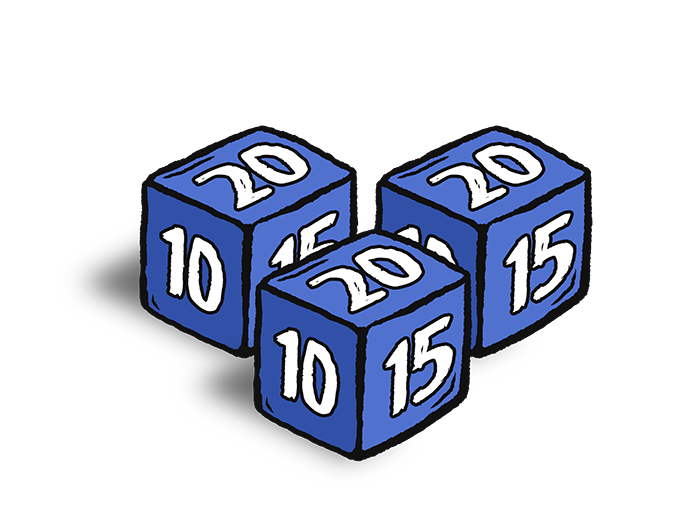 THE O-DICE
The O-Dice are play enhancer that add an extra chance of success on any given play.  The O-Dice are used when a player cashes in some MOMENTUM cards or is able to take advantage of a bonus on a PLAY card.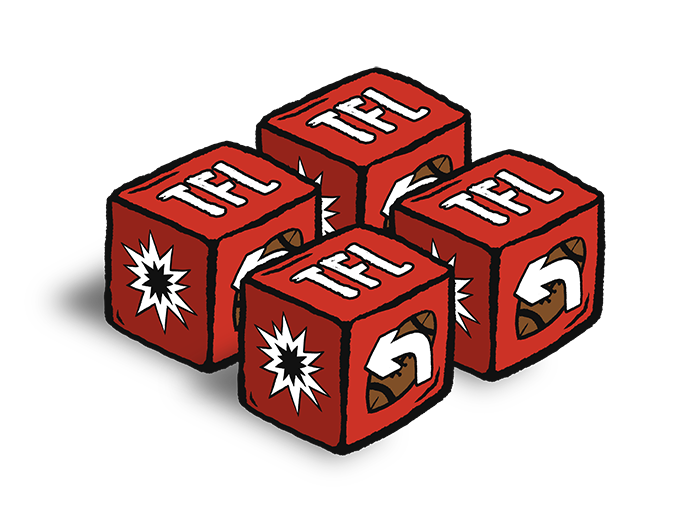 THE D-DICE
On every play, the defense can roll 2 free D-Dice and these dice are used to counter the offense on any given play.  Defenders can increase their D-DICE (up to 4 total) if they use some of their MOMENTUM cards.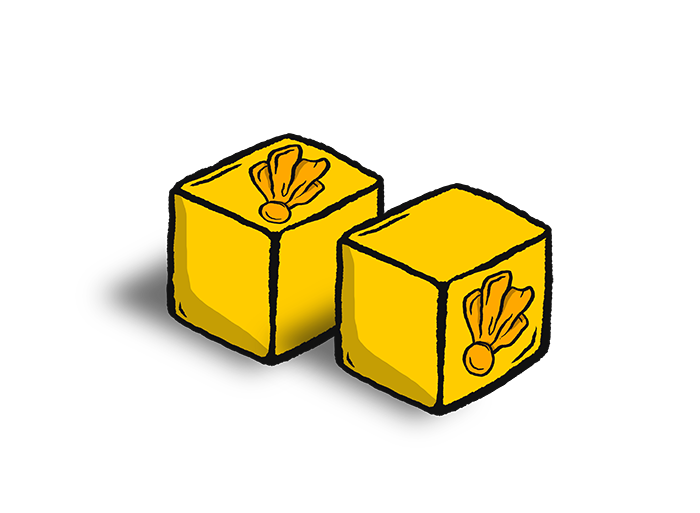 THE PENALTY DICE
PENALTY dice are rolled on every play by the offense and can potentially have flags thrown on either the offense or defense.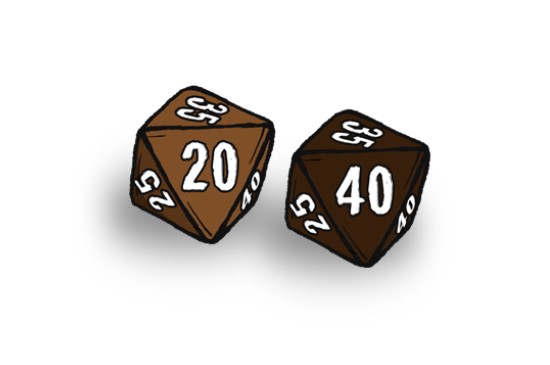 THE KICK DICE
There are 2 KICK dice.  Use both for a long kick-off or punt; or choose to use just one for a shorter, more accurate kick..  These are custom dice that factor in the realistic probability of kicks in a real football game.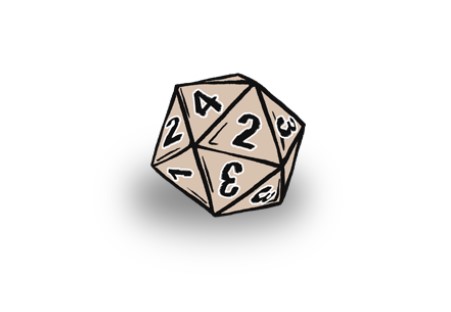 THE FIELD GOAL DICE
The FIELD GOAL die is used whenever you are attempting a field goal or a point after try (PAT). The die is structured to give accurate results based on your distance from the goal post.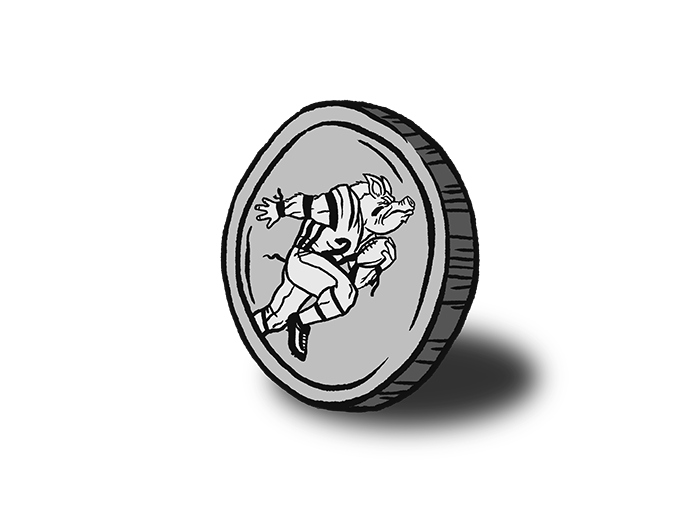 THE COIN
The COIN is used to determine the coin flip at the beginning of the game, but is also used to add on yards after certain offensive plays as well as increase kick return yardage by a receiving team.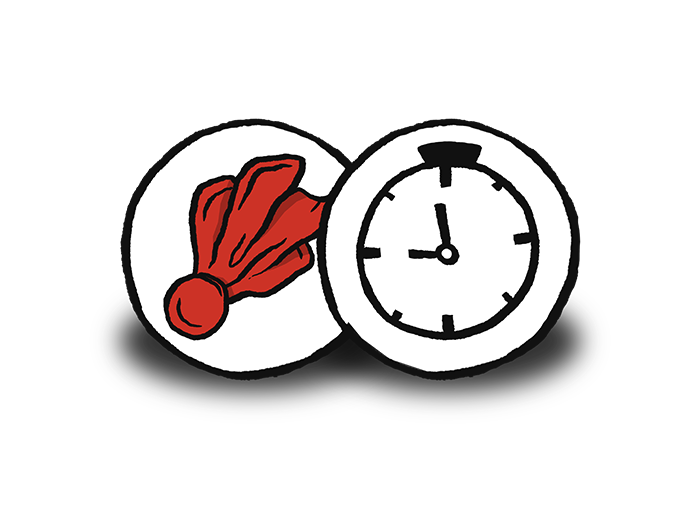 TIME OUTS & CHALLENGE FLAGS
Every team starts with 3 TIMEOUTS and 2 RED FLAG tokens that can be used throughout the game.  These are not refilled at the half, these are all you get for the game.  TIMEOUTS add "time" or cards back into the deck, and the RED FLAGS are used to counter flags and crucial calls on the field.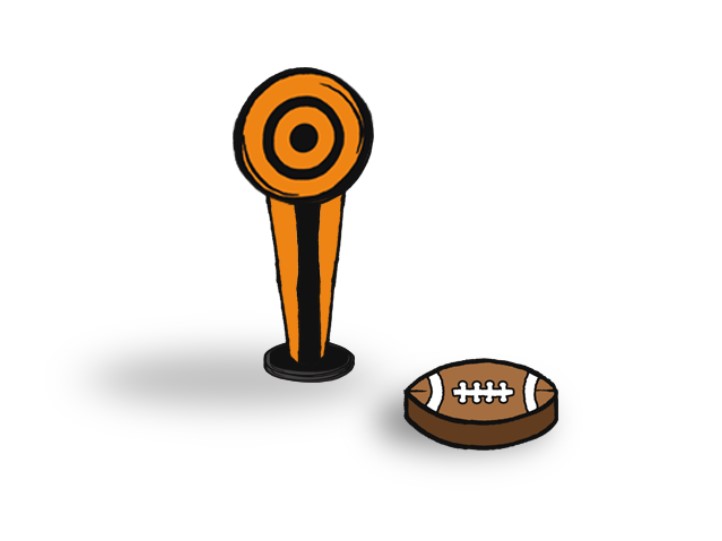 THE FOOTBALL & 1st DOWN MARKER
These are the two primary tokens used during the game.
THE HEAD-2-HEAD DICE TOWER (ADDON)
This custom head-2-head dice tower was designed specifically for Pigskin and allows the players dice to "crash" into each other on every snap of the ball.  We are working with manufacturers to determine the best way to build it (shape, size, materials, etc) and will update you all when we have determined its final specs and availability.  Please know that this is not required to play the game, but it does make it a lot more fun!
GET EXCLUSIVE PIGSKIN UPDATES